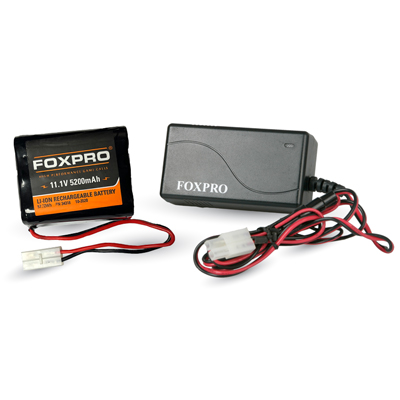 Feature Highlights
Rechargeable lithium battery pack
120VAC fast wall charger
Compatible with the models: Shockwave,Banshee,Screaming-Banshee,CS24C,CS24B,CS24,Hellfire,Krakatoa,Krakatoa-ii,Snow Commando,XWave,X1,X2S,X24,Snow Pro
Lithium Battery Kit Accessory Item
Table showing specifications related to this item. The features are listed vertically in the left column and the corresponding values are shown in the right column.

| | |
| --- | --- |
| Compatible Products | Shockwave,Banshee,Screaming-Banshee,CS24C,CS24B,CS24,Hellfire,Krakatoa,Krakatoa-ii,Snow Commando,XWave,xone,X2S,X24,SnowPro |
| Weight | 1.00 lbs. |
| Warranty | 6 Months, Limited2 |
Limited warranty does not cover damage caused by misuse, abuse, exposure to water, battery damage including leaked batteries, and all other forms of physical damage.
User Reviews
All submitted user reviews are displayed below. Scroll down to view all. To submit your own review, please click here.
Lithium Battery Kit
(
5 stars)
Dead Coyotes in In Central Illinois on Nov 12, 2023
---
Battery pack update. I have just started season 5 with this battery. It seems to be holding strong so far. It was a great purchase and I'm thinking about buying another one to use with another call I have. I'm sure that if I do it will be just as good as this one. So, for those naysayers. You have to take care of your batteries in the off season and then they will last a long time. I wish they was cheaper, but you get what you pay for.
Lithium Battery Kit
(
5 stars)
Dead Coyotes in Central Illinois on Jan 29, 2021
---
It's been running my Shockwave caller & decoy for 3 seasons so far. The trick is to keep it charged every so often in the off season. I do this with all my rechargeable batteries and they last a long time. "Happy Calling"