The FOXPRO Mudcutter Light Kit is the most advanced and user-friendly LED bowfishing light system on the market. The Mudcutter Light Kit allows bowfisherman to customize the light intensity and hue, ranging between 2000K to 6000K, which can be done via the wireless remote control or the hard-wired rheostat. Depending on water conditions, whether murky or clear, different hues of white light will penetrate better. The Mudcutter is as easy as pressing the on/off button and using the gradual light color change buttons to select your desired hue and the brightness up and down buttons to select your desired light intensity. Instant full white, full amber, and full mixed buttons are also provided for your convenience. Mudcutter lights are designed to operate two banks from 1 remote. So if an additional kit is purchased, they can both be operated independently from the same remote. Mudcutter lights run on a battery (12V DCOnly) or generator (110V AC / 120V AC). The Mudcutter Light Kit is backed by a 2-year warranty and FOXPRO's unmatched customer support.
Feature Highlights
Variable color hue between 2000K to 6000K (full white to full amber)
Brightness control
Four LED light bars
Four AC Power Supplies
Four Battery Connection Cables
Three T Connectors
Three Patch Connector Cables
Mounting Hardware
Wireless remote control
Hard-wired rheostat
2-year warranty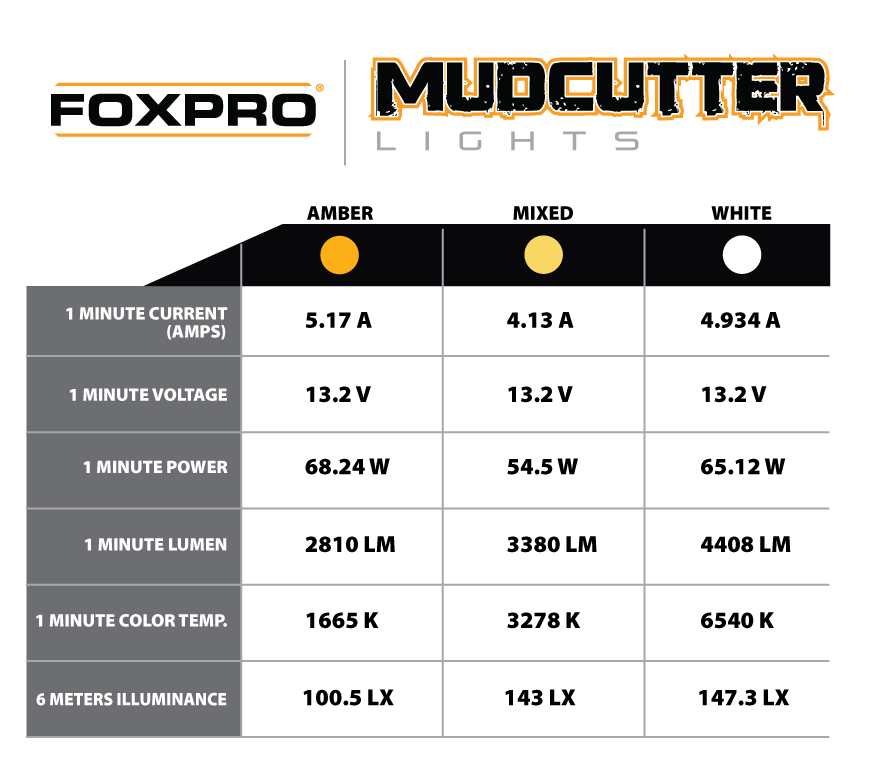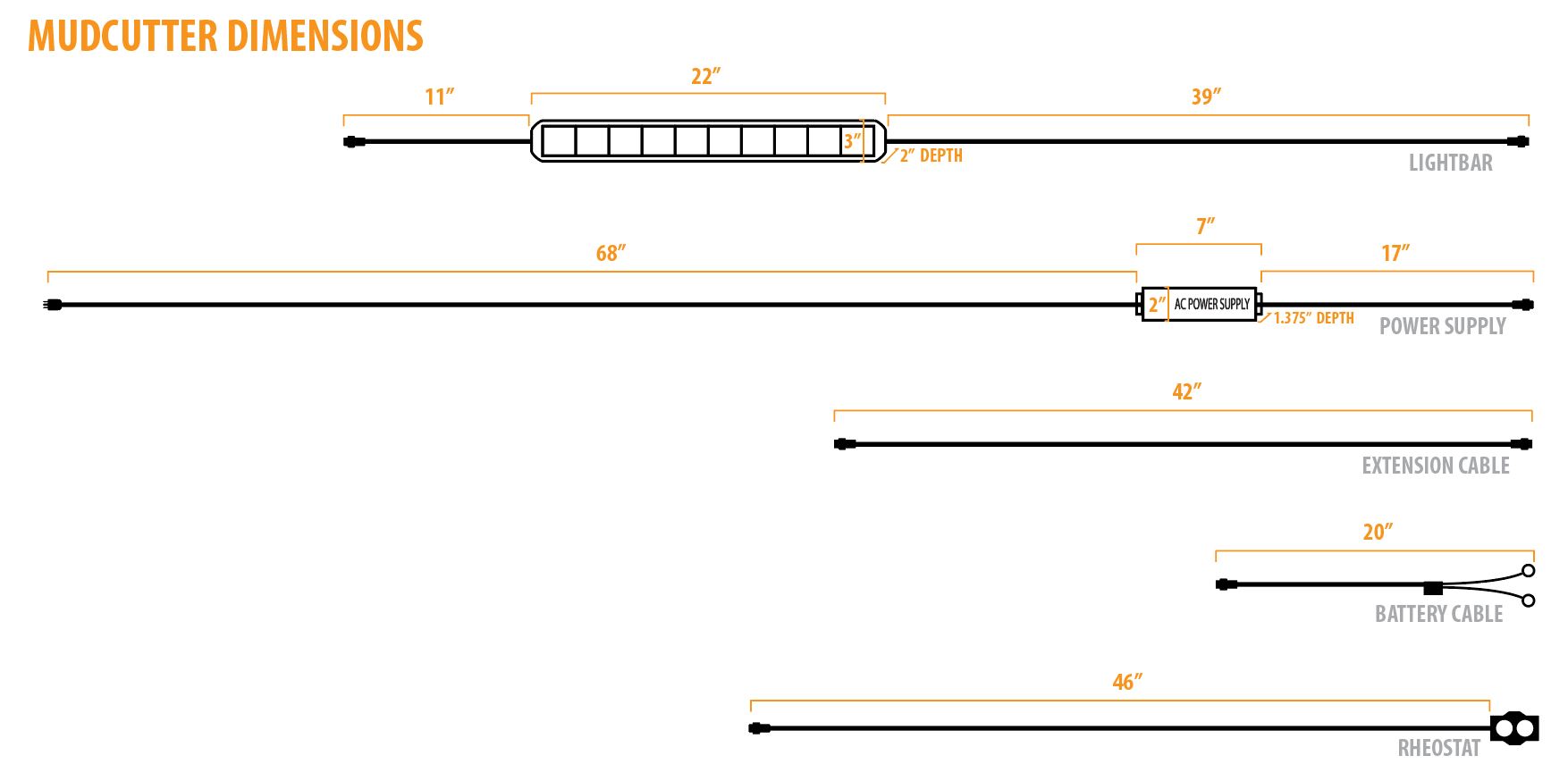 MudCutter (4 Pack Kit) Hunting Light
| | |
| --- | --- |
| Weight | 27.90 lbs. |
| Warranty | |
2 Limited warranty does not cover damage caused by misuse, abuse, exposure to water, battery damage including leaked batteries, and all other forms of physical damage.
User Reviews
All submitted user reviews are displayed below. Scroll down to view all. To submit your own review, please click here.